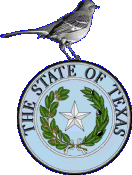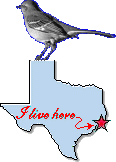 I am a native born Texan. I was born and reared in Central East Texas in the Lufkin area. I moved with my family to Orange, in Southeast Texas, in 1964 and have lived there ever since. I taught for 42 years in East Texas and Southwest Louisiana High Schools and retired in 2002.
I have two sons; George William,(G.W.) and Bradley Jay.

~ The Pride Of My Life ~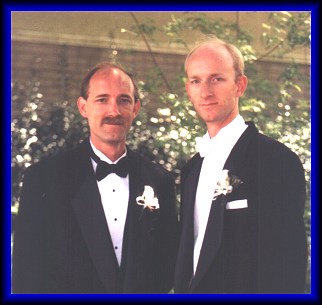 ~ G.W. and Brad ~

Click here to see pictures of my baby granddaughter Sarah Ann.

Sarah's Song
Click here to see pictures of my baby grandson Jared Alan.


I like firearms of most every type and enjoy shooting sports. I hold a Federal Firearms Dealers License; 5-76-181-01-6L-37329; and am licensed to carry concealed handguns in Texas. I hold an Amateur Extra Class ham radio operator license; AB5WV; and am a Volunteer Examiner for the American Radio Relay League. (ARRL). Other hobbies and interests include hunting, fishing, computers and high performance cars. I own a limited production 2003 SVT Cobra Mustang.

~ CONSTITUTION OF THE UNITED STATES ~
Amendment II
A well regulated Militia, being necessary to the security of a free State,
the right of the people to keep and bear Arms, shall not be infringed.

~My Thoughts~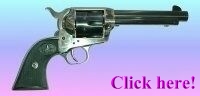 LIFE, LIBERTY AND PROPERTY -- OUR ENDANGERED AMERICAN IDEALS

~Protect your Second Amendment Right to keep and bear arms.~

~Click here to see My Guns webpage.~

~ LINKS TO BASHES I'VE ATTENDED ~
Click here

to see 50+ Members' Gifs or
Click here to see my 50+ Members' handles collection.

Click here to see a page honoring my nephew,

a Vietnam War Hero, of whom I am very proud.

Click On A Link Below And Visit My mp3 Music Pages.